Products
Our line of products
SENTROWEB-DJ
Ingenique Solutions' SentroWeb-DJ is the most complete customer due diligence screening solution for Anti-Money Laundering/ Countering the Financing of Terrorism (AML/CFT).
SENTROWEB-ACURIS
Ingenique Solutions' SentroWeb-Acuris is a consolidated database of persons and entities known to be involved in global terrorist activities, fugitives wanted by international law enforcement agencies, and politically exposed persons (PEPs).
MoneyConnect
MoneyConnect, our flagship product, is an advanced mobile Point of Sale and retail business management solution for money changers. MoneyConnect is a new concept currency trading platform that contains a host of features that simplify the way you quote and do trades.
ABOUT US
Founded in Jan 2014, Ingenique Solutions delivers innovative and useful products and services to help small business owners, and large enterprise meet their business goals. With Ingenique as a platform, we hope to offer outstanding solutions using information technologies as an enabler to help businesses run faster, leaner and better.
Since our formation, we have worked with money changers, fund managers, auditors and accountants to help them meet the regulatory requirements in Anti-Money Laundering/ Countering the Financing of Terrorism (AML/CFT).
For money changers, we designed the most user friendly point-of-sales system that not only help them manage their money change business, it ensures that they meet the MAS 3001 AML/CFT requirements at an affordable cost.
With fund managers, auditors and accountants, we provided them with a cost effective AML/CFT customer screening search engine to help them meet the requirements of MAS SFA04-N02 (for fund managers) and ISCA EP 200 Guidelines in AML/CFT (for certified public accountants).
That is not all that we do. With our past experiences in large scale projects in the manufacturing, defence and banking industry, we are capable in delivering complex IT projects from design, build to operate stages. Feel free to talk to us.
Latest News & Blog
Latest News & Blog from the Ingenique team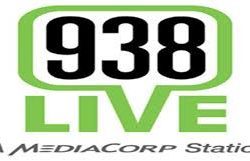 Ingenique Solutions' founder Martin Lim was on on 938Live "Breakfast Club" where he shared his views on Anti-Money Laundering/ Countering the Financing of Terrorism (AML/CFT) awareness among professional firms and small businesses in Singapore.If you have missed out on the interview, here's a replay!Contents of the interview:What is the state of AML/CFT landscape among businesses in Singapore?How do small businesses fit into the overall Singapore's defence against illicit fund flows and terrorism financing?Difficulties faced by business owners in[…]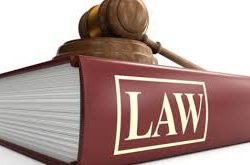 A veteran lawyer of 18 years' standing was suspended in late-Sep 2017, from practice for two years and fined $100,000 for professional misconduct in a case relating to anti-money laundering (AML). In what had started out "innocuously" as an incident of breaching professional conduct rules, the case was eventually escalated into that of aiding money laundering activities, and finally deemed serious enough to be referred to the Court to mete out punishment. In sentencing, Chief[…]
Previous
Next